VERSATILE. PORTABLE. DURABLE.
The last survival tool you'll ever need to buy
Rated ⭐⭐⭐⭐⭐ 4.7/5 by 1,022+ customers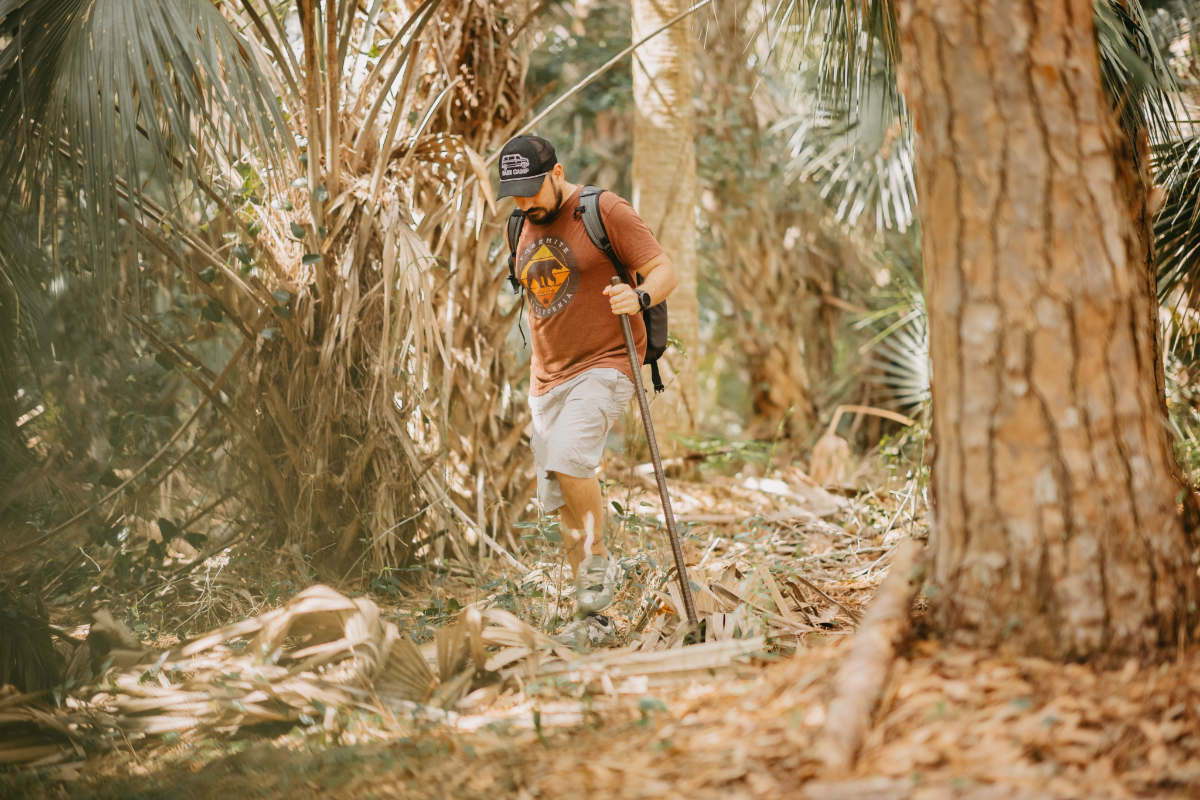 Free & Easy 100 Day Returns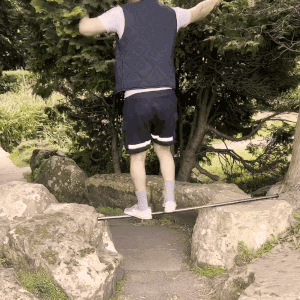 Packed with 9+ tools that allows you to be prepared for many situations. Fully customisable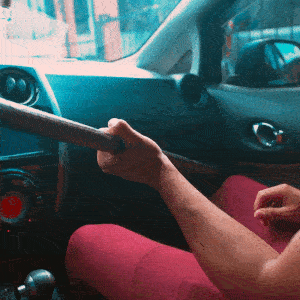 Always have it in hand! Easily able to be unscrewed and broken down into pieces for storage.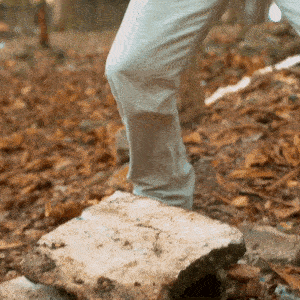 Aerospace grade aluminium used for the body. Makes your unit light enough but still durable.
10,304
+ SATISFIED CUSTOMERS
" I have been learning how walk. I have been using a using a cane had me hunched over.The walking stick let's me stand up straight. My back feels much better. Thanks " - John Gray
" I'm loving my new unbreakxble walking staff only been hiking once since I've bought it but I can say it will be helpful for years to come. Shipping on time, great looking,perfect weight and with all the hidden helpful tools this is the perfect companion on any trail 👣. " - James Harmon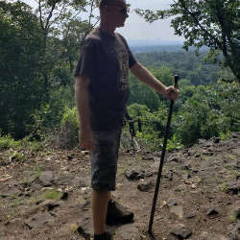 My wife and I ordered the Unbreakxble Trekking Pole with Pole Bottom for our walks, hikes, and travels. We honestly weren't sure what to expect for quality, weight, heft, and durability. Upon assembling it and using it, we're very happy with it! We've added it to our EDC (Every Day Carry) as we walk and hike in our travels. Seriously, a very good pole for a very good price! (what's not to like?!) " - Victoria & Ken Foreman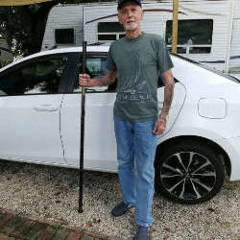 " I was highly impressed by how well made the survival staff was. The metal is molded to give extra strength. I saw a bear out walking recently and had nothing to persuade it to go elsewhere. Now I do! This staff while only two pounds of swung could be quite formidable. I hope more attachments are made for this. Well done Team! " - William Hartman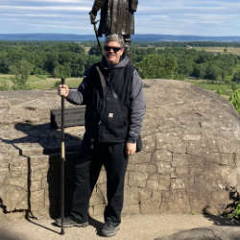 " I'm amazed at the quality of my Unbreakable Trekking pole! It's beyond what I expected, and even lighter than what I thought. If your one of those skeptics that thinks it'll be too short, get an extra tube or the tube with the cord like I did, and viola! I also got the tube with the know end for walking and it works like a charm! This is my "don't leave home without it piece!" - Michael Thomas

" Absolutely awesome bit of kit. Well made, looks good and appears to be made to last. Not as heavy as I imagined, which is a bonus. I like the added extra of the ferro rod which I wasn't expecting.I like the hollow sections and am now challenging myself to build a super minimal emergency kit to carry inside these sections without adding weight.Excellent customer service. Arrived quicker than expected too!! Highly recommended. " - Chris Edwards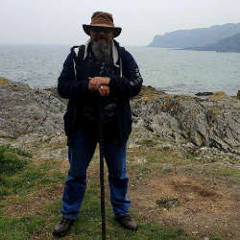 BENEFITS OF HAVING YOUR OWN UNBREAKXBLE WALKING STICK
REAL VALUE OF OVER $700
- The ultimate multi functional tool. Included with your walking stick are capable tools that would easily cost you over $700 if bought separately.
A TOOL THAT WILL LAST YOU A LIFETIME
- Built with the purpose of serving you for a lifetime. Extremely durable. Additionally, you're covered with a 25 year warranty.
FULLY CUSTOMISABLE
- There is an ever-growing family of attachments. You can transform your walking stick into a variety of different tools such as a shovel, hammer, hatchet, fishing pole, cane, and so much more.
CARRY LESS
- You can finally be
out and about in the great outdoors...Enjoying it to the fullest because you're not bogged down by a bunch of items and tools you used to carry. Instead, it is all packed into your walking stick that you can easily access anytime!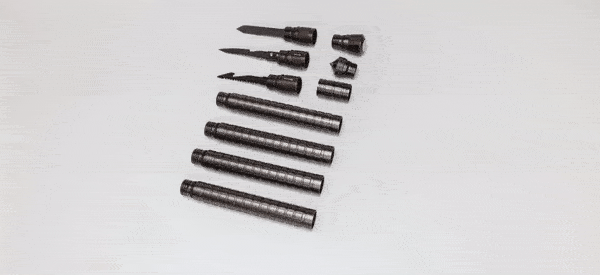 Hi there, I'm Matthew Dawson. Owner of Unbreakxble. I personally created the walking stick out of necessity. You see, I've always loved the outdoors.
I loved being out there in the wild, only my wits and tools at hand, exploring and learning.
One thing though that would always bug me. The tools and equipment I lugged around. I'd have some in my bag, some in my pockets, some I'd hold in my hand. Just clinking and clanging while I made my way through. Not very practical, and kind of destroyed the immersion of freedom.
So I set out to find a solution...
I tried many things. Backpacks, duffle bags, tactical vests, tactical trousers, you name it. Eventually I came across tactical walkings sticks and shovels. I loved the idea and I tried many. I could never find one unit that had everything I wanted. One would have different tools, but it wouldn't feel durable. I'd find one that felt durable, but it would be too heavy, etc.

There was always SOMETHING missing, so I thought to myself, "F*** this, I'll make my own!"
2015 was when my journey began, I tried many things. With the help of my father and a few friends, over the next 2 years I would go through many trials and errors, prototypes, materials, and ideas. Out of all the challenges, the final piece of the puzzle was finding the material to use for the body. I would need to find something durable, but it also needed to be lightweight. While out on a camping trip with a few friends, I was talking to them about my obstacle. Until one of them said:

"Cars, boats and aircrafts are some things that need to be both light and durable."
I looked into this. I found out a specific T6 - 6061 aluminium alloy is often used for these structures. It boasts a tensile strength of over 40,000 psi while still being fairly lightweight. And that was the final piece.
In February 2017, I was finally satisfied with my creation. I built something that had absolute full customisability.
I could turn it into a saw, fishing pole, shovel, walking stick, hammer, and more.
Best of all, it was durable and lightweight, just like I wanted. I started using it. Soon I had friends, neighbours and friends of friends, etc wanting me to make them one too. I made a few for my close friends and family but there was no way I could do it for everyone so I had to decline a lot. As time went on, people started asking to pay me for making them my walking sticks.

Fast forward about a year, June 2018 is when I launched Unbreakxble. It is June 2022 as I write this. Over the last 4 years I've managed to put together a team I can rely on. We've upgraded the original design and developed many new attachments.
And so far, we've served 10,304+ customers.
Frequently Asked Questions
How long does your warranty last?
Our warranty lasts 25 years. To claim it, please contact us.
How long have you been in business?
We have been around since 2018.
Can I buy extra sections?
Ofcourse, including extra sections, we have different attachments available too. We are also always working on new ones.
Can I really try out the product for 100 days?
Yes you can. We understand people like to have something in hand before making a decision. For this reason we allow customers to return a product within 100 days if they're not satisfied.
Do you offer military/service discounts?
Yes we do. Get in touch with us with proof of service and one of our customer service reps will get back to you.
What comes with the walking stick?
On the order page, we have pictures showing you exactly what comes according to your choice, and also a detailed written explanation.
Free & Easy 100 Day Returns